PBA legend and champion Jared 'Daredevil' Dillinger will be bringing along his fellow PBA players in the week-long YGG Web3 Games Summit at the Bonifacio Global City in Taguig, Yield Guild Games (YGG) announced today.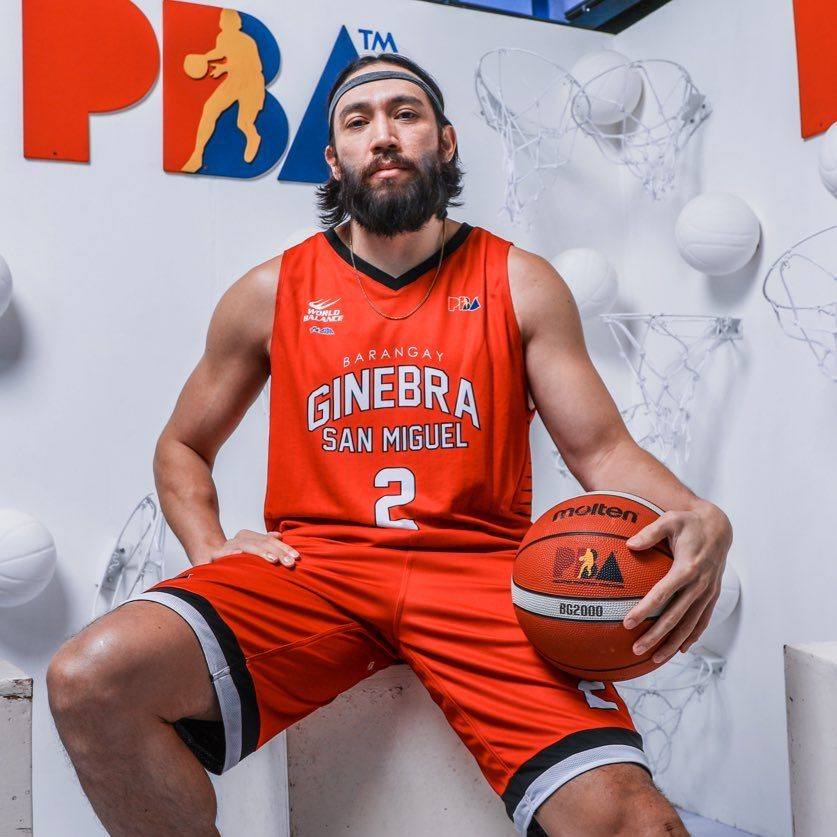 Dillinger will be joined by his former Gilas Pilipinas teammate and reigning PBA Governor's Cup Best Player of the Conference Christian Standhardinger and recent Gin Kings import Tony Bishop, Jr. in a live gameplay demo of Riftstorm by Mythic Protocol. This live demo, slated during the conference on November 22 at the Shangri-La The Fort, will see these professional basketball players go head to head with a professional eSports athlete—YGG Esports Elite Captain Disi.
Apart from being a player for Barangay Ginebra San Miguel, "Daredevil" Dillinger is also the co-host of the CNN Philippines show "The Future" and a key opinion leader for Tier-One Alliance and Coins.ph. With the latter, he launched Courtside Crypto, a content series educating followers on the basics of NFTs and cryptocurrency.
Renowned cosplayers Gelo Grayson, Kang Dupet, and Leny Ming will also be a part of the event as judges of the summit's Cosplay Competition. The competition will see 30 Filipino cosplayers come up with their best costumes and get a chance to partake in the P60,000 prize pool, along with other exciting prizes such as exclusive merchandise and sponsored freebies.
They join the previously announced lineup of Web3 experts who will lead a series of thought-provoking conversations on the future of Web3 gaming during the two-day conference on November 21 and 22 at the Shangri-La The Fort. During the conference, key opinion leaders and Web3 experts will discuss all aspects of Web3 gaming, esports, content creation, and player adoption.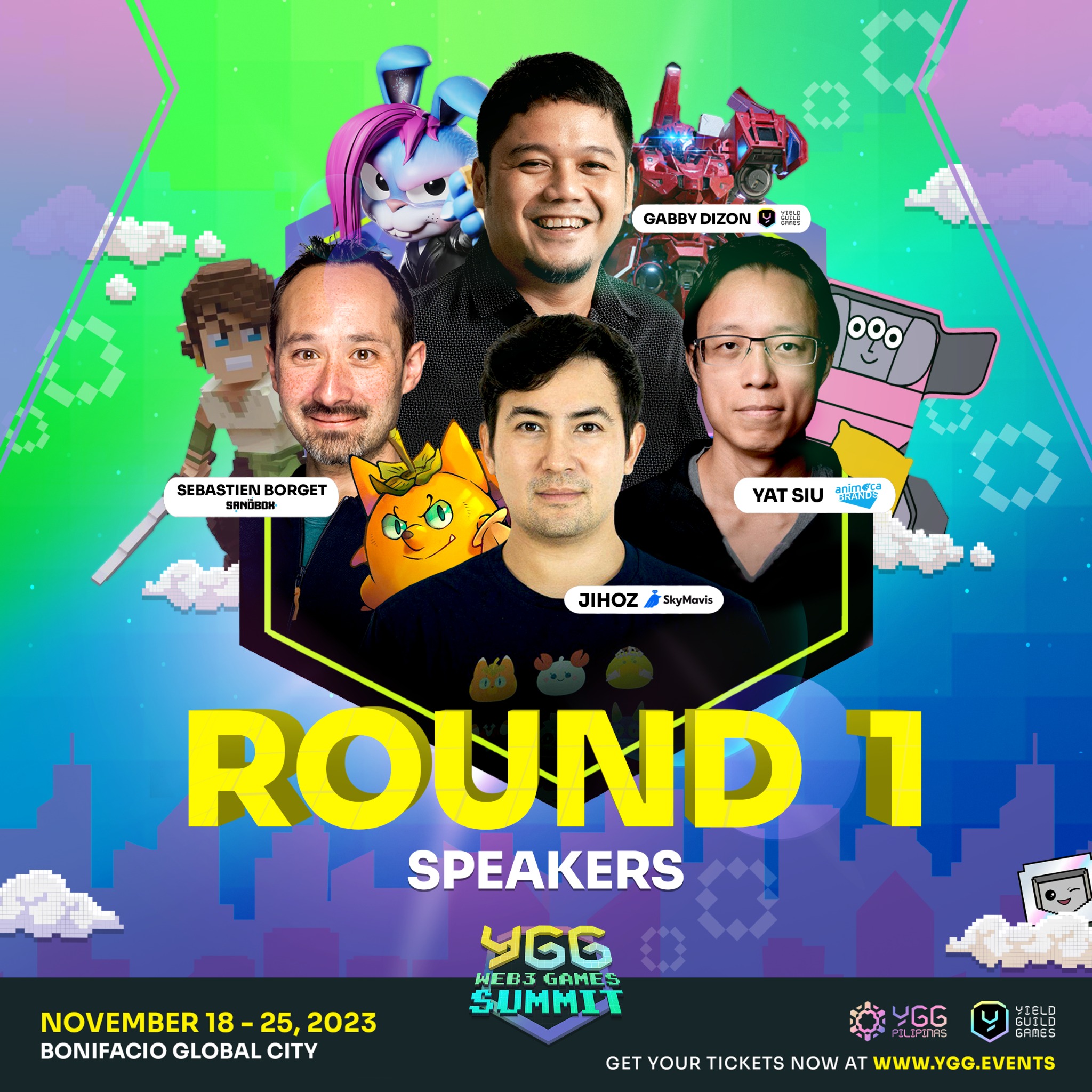 Leading these conversations are Sky Mavis Co-founder and Axie Infinity Growth Lead Jeffrey "Jihoz" Zirlin, Animoca Brands Co-founder and Executive Chairman Yat Siu, NYXL Co-founder Rohit Gupta, Kyu Lee of Com2Us, and YGG Co-founder Gabby Dizon. Joining these Web3 experts are executives from renowned companies, including Coins.ph CEO Wei Zhou and Globe Telecom Subcultures Manager Andrew Lim. Security and Exchange Commission Philippines Commissioner Atty. Kelvin Lester K. Lee will also speak during the conference to provide the government's perspective on regulating Web3 technologies for innovation.
For Mench Dizon, Country Head of YGG Pilipinas, the YGG Web3 Games Summit is poised to be the world's premier Web3 gaming event that will gather the "best thinkers in Web3" in the epicenter of Web3 adoption. In particular, the event will explore how Web3 is reimagining the way that elite gamers, athletes, artists and content creators engage with their fans while uncovering new revenue streams.
"For example, digital collectibles and memorabilia can be created as verifiably rare and exclusive NFTs. It's even possible to tokenize a sports team, an athlete, or an artist, so that fans can own a direct stake, granting them voting rights, access to special events, and other unique experiences," Dizon explained.
"Another way that web3 is advancing the competitive gaming and esports industries is by using the blockchain to ensure instant, transparent and fair compensation for payment of cash prizes earned by tournament winners. Increasingly, even the trophies and awards are being issued to esports athletes as non-transferable NFTs, known as Soulbound Tokens, or SBTs, as proof of the competitor's accomplishments," Dizon added, mentioning that YGG also issues SBTs in recognition of its own guild members' achievements.
The YGG Web3 Games Summit is poised to reinforce the Philippine's position as the epicenter of Web3 adoption, according to Dizon. "The fact that global leaders from the Web3 gaming industry are coming all the way to Manila for the Web3 Games Summit shows that the world recognizes us as one of the leading countries in Web3 adoption and home to a thriving market for new and upcoming Web3 games," she explained.
A two-day Web3 Game Jam will be held prior to the conference on November 18 and 19 at STI Global City, where more than 30 professional and student developers will battle it out in a game jam-style hackathon.
More than 40 Web3 games and projects will also be showcased during the YGG Web3 Games Summit's three-day expo, including Ragnarok Landverse, Pixelmon, PROJECT XENO, Parallel, HyperPlay, AuraNFT, Mighty Action Heroes, Anito Legends, MetaCene, Star Atlas, Axie Infinity: Origins, Cryptopia, CardsAhoy!, Nine Chronicles, Brilliantcrypto, Riftstorm, and Sunflower Land.
Content creators and esports athletes will give attendees a sneak peek into their gameplay and compete in a three-day tournament for a chance to win cash prizes.
Tickets to the Web3 Games Summit are available at ygg.events, with packages offering access to different experiences during the event. Make sure to follow YGG Web3 Games Summit on Facebook and X for the latest updates and other exciting promos leading up to the week-long event.